I hope everyone had a fabulous week and are getting a chance to enjoy this beautiful weather! We're definitely doing some grilling tonight! Maybe a few margaritas too! 😉
Here are my favorites from this week! Enjoy your weekend!
Spicy Pina Rita Smoothie via Running to the Kitchen
This sounds delicious! I can't wait to try it out!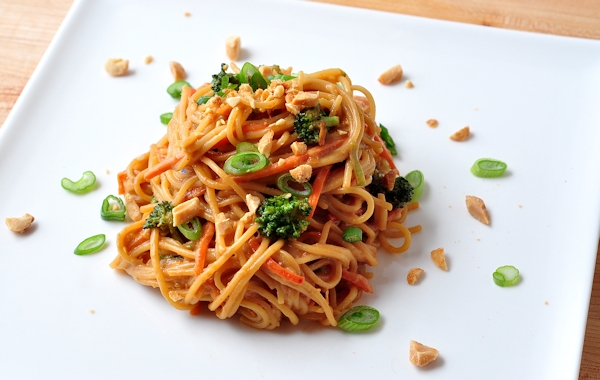 I have seriously been itching for some Peanut Noodles! These sound excellent! YUM!
Mexican Style Sandwiches via Pink Parsley
You all know, I love me some Mexican! These little sandwiches sound so refreshing and flavorful! A must-make this Spring for sure!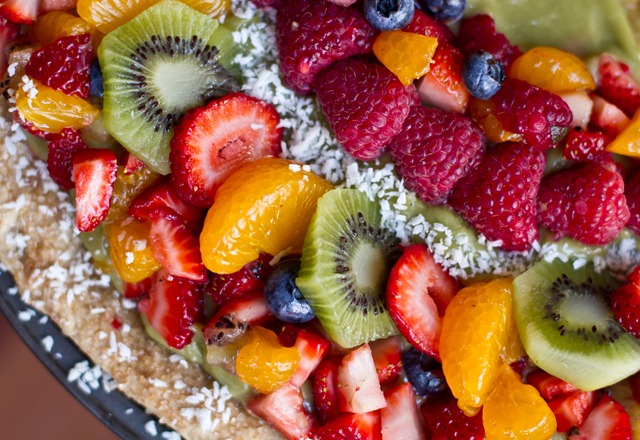 Avocado-Lime Whip Fruit Medley Pizza in a Sugar Cinnamon Crust via Oh She Glows
Holy shmoly!!! Do I even have to convince you of this one?! I can't wait to whip this up! Bring it to a bbq as dessert, as an extra Easter dish..I don't care, but we all have to try this beauty!
Peanut Butter Cup Delight Cocktail via The Slow Roasted Italian
 I feel like this is another that needs no convincing. Its like reeses, in a glass, WITH BOOZE! Sign me up! 😉